Don't Forget Your FSA Deadline
Posted on December 20th, 2018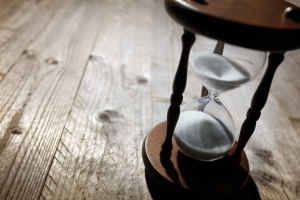 Time is running out to spend your 2018 FSA funds. In most cases, unless your plan has carryover or the Grace Period, you've only got until 12/31 to spend any remaining balance. By the time the ball drops on New Year's Eve, any money left in your account will be forfeited.
According to FSA Store, around $400 million in FSA funds get left behind every year. Every year! Don't leave any of your hard-earned money behind.
If you've still got money left to spend, don't panic, Flex has got your back. We've put together some helpful suggestions to help you avoid losing your funds and keep your health in check. No prescriptions required!
Travel Essentials
Heading out of town for the holidays? Don't forget to stock up on FSA-eligible travel essentials.
There are numerous eligible items to help make your plane ride a little more comfortable, such as orthopedic neck support pillows, compression socks, and relaxation eye masks. Orthotic shoe inserts can make standing in the never-ending line at security and the long walk to your gate a little more bearable. We even found this cool gadget that helps relieve ear pressure caused by changes in altitude!
If your holiday plans include a tropical vacation, don't forget that sunscreen (SPF 15 or higher) is an FSA-eligible expense.
Pain Relief
Many Americans suffer from some form of chronic pain. While over-the-counter medication can provide relief, many people prefer a drug-free option to help manage their pain long term. As technology advances, more and more options are now available for people to find drug-free pain relief right in their own home.
Even better, most of these products are FSA-eligible, including hot and cold therapy packs, cooling headache pads and heat wraps. Other eligible products include arthritis gloves, TENS units, and acupressure belts. You can even get your kids the most adorable icepack ever created!
New and Expectant Parents
Got a bundle of joy on the way? There are many eligible expenses to help make your pregnancy happy and healthy. Nausea relief wristbands are an eligible expense that will help combat that first trimester morning sickness. Later, your growing baby bump will benefit from a maternity support band. Prenatal vitamins will keep you and baby happy throughout the pregnancy.
Adjusting to life with a newborn? Eligible expenses include breast pumps, nursing pads, and breast milk storage bags. If your new baby has a cold, use your FSA funds to purchase ear thermometers, nasal aspirators, and Boogie Wipes. You can even get a video baby monitor that tracks your baby's sleep and breathing from a distance.
Still planning your family? Pregnancy tests and fertility monitors are eligible expenses as well.
Personal Care Products
Use those leftover FSA funds to look and feel your best in the new year. Some eligible items include contact lens solution, personal ear cleaners, bunion splints, and bandages. You can even get reading glasses, light therapy acne treatment masks and machines to help promote foot circulation.
As you can see, there's no need to let those unused FSA funds go to waste! Check out FSA Store for more great ideas on ways to spend down that FSA balance.
Questions? Ask the Expert or visit the FSA Resources section at myflexaccount.com.