Don't Forget to Wrap Your Benefits this Holiday Season!
Posted on December 8th, 2020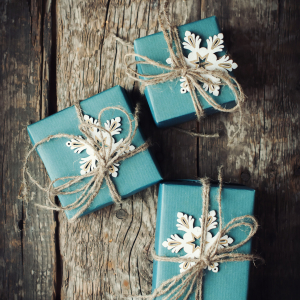 Tis the season where open enrollments are occurring throughout the country. Employees are generally offered an array of benefits to choose from by their employer. This includes, but is not limited to, health insurance, dental insurance, vision insurance, Flexible Spending Accounts (FSAs), and more. It's the most wonderful time of the year; however, employers need to make sure they comply with a very simple, but important rule.
That rule is making sure a properly prepared Summary Plan Description (SPD) is in place for every benefit that is subject to the Employee Retirement Income Security Act of 1974 (ERISA). By its name, you'd think the ERISA law just applies to employer-sponsored retirement plans, but it also applies to health and welfare plans which includes most insurance and reimbursement programs.
This means an SPD must be in place for every health insurance plan, dental insurance plan, disability insurance plan, life insurance plan, vision insurance plan, etc. Some employers could have 20 or more plans that require an SPD.
To make things a little trickier, the certificate of insurance booklets and other documents provided by insurance companies do not include all the required written disclosures that are spelled out in the ERISA law. That means employers must supplement these documents on their own.
Rather than preparing a separate document for each benefit that is subject to ERISA, employers can issue a single document that "wraps" around all benefit programs which require an SPD. This has been commonly referred to as a Wrap Document. There is no requirement to have a separate document for each benefit, and employers may find this to be the simplest and easiest way to fulfill the SPD requirements.
Each Wrap Document will be unique to the employer and the benefits they offer. It will include eligibility requirements, points of contact, descriptions of how the plans are administered, the source of premium contributions, amendment/termination rights, and more. There are about 30 different disclosures that go into a Wrap Document. It's like a gift that keeps on giving!
As one of our compliance services, Flexible Benefit Service LLC (Flex) can help employers prepare a custom Wrap Document.
Give yourself a break and let us wrap your benefits this holiday season!