Dumbing Down the Insurance Subsidy Drama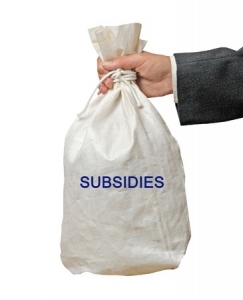 One of the major issues at hand is whether the Trump administration will continue funding the cost-sharing reduction subsidies (CSRs), which are available to people who purchase coverage on the Health Insurance Marketplace. If the CSR subsidy funding is eliminated, there will be a great deal of volatility added to the individual health insurance market, and here's why. 
Insurance companies are required to reduce deductible and out-of-pocket expenses for people who are eligible for and receiving CSR subsidies. While the insurance companies are responsible for lowering the deductible and out-of-pocket expenses, the federal government foots the bill for the cost reduction, as illustrated by this example.
Jennifer purchases a $5,000 deductible plan on the Health Insurance Marketplace. Due to her income, Jennifer is eligible for a CSR subsidy which will cover $4,000 of her deductible if she gets sick or into an accident. During the year, Jennifer has an emergency room visit which has a total cost of $8,000. How much is Jennifer responsible for paying?
The answer is $1,000. 
Jennifer has a $5,000 deductible, but she is eligible for a $4,000 CSR subsidy ($5,000 - $4,000 = $1,000). Jennifer's health insurance plan will cover expenses in excess $5,000 (since her total expense was $8,000, the health insurance plan would pay $3,000 in this example).
Let's say the Trump administration abruptly stops the CSR subsidy funding. That means health insurance companies must assume its cost (due to the way the Obamacare law was written). In the above example, that means Jennifer still only has a $1,000 out-of-pocket expense, but the health insurance company now must pay $7,000 of the $8,000 expense. And what happens if health insurance companies have higher claims expenses?
You know the answer to that. 
Ending the CSR subsidy funding may not be a bad thing if there is a valid and appropriate replacement plan signed into law (this, of course, depends on who you ask), but ending it without any replacement plan will likely add significant volatility to the individual market.