An Epic Time to Round Out a Decade for HSAs
Posted on December 13th, 2013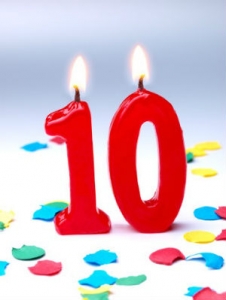 Flexible Benefit Service LLC (Flex) has been administering Health Savings Accounts (HSAs) since the beginning. These ten years have gone by fast, and every year more and more people are starting to take notice of them. They have been celebrated as popular, consumer-driven and a great tool for retirement planning.
Moreover, HSA participants themselves have received the reputation of being cost-savvy and more involved overall in their health care spend. While HSAs are not for everyone, these plans offer consumers a triple tax advantage – which is not very common in the tax code.
There has been a lot of talk about taxes and healthcare as of recent and the Affordable Care Act (ACA) has definitely added to the prominence of HSAs since these expenses are becoming top-of-mind and different strategies are being considered to contain healthcare costs. High-deductible health plans are experiencing an upward trend in enrollment and are considered as a force in itself, but when qualified to be paired with an HSA, come enrollment time those educated consumers appreciate the real value and savings they can achieve.
In fact, employers have been using tax-advantaged plans for years, and they know that each type of arrangement has its own set of nuances. For example, how the positive media coverage is starting to change people's minds in a favorable way about the Flexible Spending Account (FSA) with the recent modification of the "use-it-or-lose-it" provision.
Contrarily, HSAs have allowed rollover and portability for the individual from the get-go. This plan is more approachable to a lot of employers and individuals alike and since there are tax savings on both sides, it is a win-win.
Moreover, many benefits administrators offer an array of investment options and additional conveniences, such as debit cards, as a standard. The control that the HSA gives employees over their own services along with educational guidance from their employer and administrator are great advantages that the public should be aware of now, more than ever.
We, at Flexible Benefit Service LLC (Flex), look forward to see how HSAs grow and develop in the marketplace as an increasing amount of individual participants make a conscious effort to set aside money for health expenses ahead of time and even more employers include them in their employee benefit plans.
Congratulations, HSAs!
Join our mailing list, subscribe to this blog, or click here to learn more about healthcare reform.
Note: The materials contained within this communication are provided for informational purposes only and do not constitute legal or tax advice.