Free Insurance Seminar - Understanding Worksite Benefits
Posted on January 16th, 2020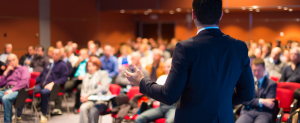 A stand-out strategy for small businesses:  Worksite benefits enable small companies to do more with less
The competition for talent is fierce for small businesses. With the rising cost of health care eating up larger portions of their benefits budgets, small business owners working to attract and retain key talent are looking for ways to do more with less. For these employers, worksite benefits offer a strategic opportunity to not only compete for top talent but keep key employees once they're on board.
Empowering employees with the protection and resources that meet and exceed their expectations for workplace benefits doesn't have to increase the employer's budget. Adding employee-paid worksite benefits sends a clear message that employees are valued, increases employee peace of mind and helps improve job satisfaction – and ultimately productivity.
Benefits that help employees narrow financial gaps
With the current challenging economic environment and continuously escalating health care costs, employees are stressed about their finances more than ever. 44% of adults say they couldn't pay an emergency expense of $400. With the average trip to the emergency room costing $1,233 per visit, that can pose a problem.
Even those with health insurance can still struggle with healthcare costs. According to the Kaiser Family Foundation, roughly 1 in 5 people with health insurance report problems paying medical bills, and 66% of these say the bills were the result of a one-time or short-term medical expense such as an accident or a hospital stay.
Add to this that each hour there are over 4,500 medically consulted injuries in the U.S. and that half of all men a third of women will receive a cancer diagnosis in their lifetime, and you can how worksite benefits can give employees a little peace of mind.
Free Understanding Worksite Benefits Seminar
Flex has put together a free, 90-minute seminar to help educate health insurance brokers on the importance of worksite benefits.
Understanding Worksite Benefits
Thursday, January 23 | 10:00 am and 2:00 pm
Flex Conference Center
8700 W. Bryn Mawr Avenue, Chicago, IL
In this seminar we will cover:
The need for worksite benefits

Overview of the marketplace

Overview of worksite benefits

Typical worksite benefit products
Plus, you'll get an exclusive sneak-peek at Flex's brand-new line of worksite products available only through the Flex General Agency.
This seminar is approved for 1 Continuing Education Unit (CEU) for attendees with an Illinois Health and Life Producer's License.
Space is limited and spots are filling up quickly, so register today!