Have a Compliance To-Do List?
Posted on October 28th, 2016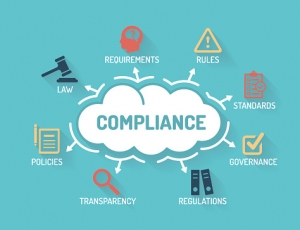 New service keeps you on track!
The world of ERISA, HIPAA, COBRA and general health care compliance is increasingly complex for businesses. Flexible Benefit Service LLC (Flex) wants to make sure nothing falls through the cracks.
Flex now offers Compliancedashboard® - a turnkey solution to help you make sense of your compliance obligations and minimize your risk. This simple, web-based compliance system gives your organization the information you need, when you need it.
This service helps you fulfill your compliance duties through an interactive web site that monitors the progress of each compliance activity, including:
Automated checklist based on plan demographics
Real-time ACA updates
Model notices/templates
Activity reports generated on demand
Progress tracking and email alert system
Plus, for a limited time only we are offering $50 off the purchase price of this new Flex compliance service. This offer runs through the end of November 2016. Request more information now >>
Helping You Make Sense of Compliance
Thursday, November 10, 2016
1:00 PM Central
Want to learn more about this new service from Flex now?  Visit our Compliance resource center.