HHS Releases Public Insurance Exchange Enrollment Numbers
Posted on January 15th, 2014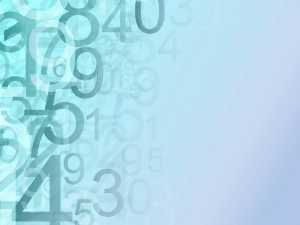 The U.S. Department of Health and Human Services (HHS) published a report earlier this week with details about enrollment numbers and other information as it relates to state and federal insurance exchanges. Below is a list of some key information that was included in the report.
State and federal exchanges had a combined 53 million web site visits and took more than 11 million calls between October 1, 2013 and December 28, 2013. 
Approximately 2.1 million people enrolled in coverage through state and federal insurance exchanges for a Jan. 1 effective date. This number includes individuals that have not yet paid their insurance premiums and who may be given a later effective date as a result. 
The state of California had the largest number of enrollments with nearly 500,000. The state of Illinois had approximately 61,000 enrollments. 
79% of individuals that enrolled in coverage were eligible for financial assistance with the new cost sharing and/or premium subsidies. 
89% of applications were completed online with the remaining 11% completed over the phone, through a paper application or with an in-person assister (i.e. Navigator). 
Silver plans appear to be the most popular option accounting for 60% of all individual enrollments. Bronze plans came in second making up 19% of all enrollments. Catastrophic plans made up the lowest number with only 1% of all enrollments. 
33% of applicants were between the ages of 55-64 making up the largest segment of enrollment by age. Individuals between the ages of 18-34 (shown as two separate age brackets in the report), and whom are considered vital to the success of the healthcare reform law, accounted for 24% of all enrollments. 
54% of all applicants were female and 46% of all applicants were male. 
An additional 1.6 million people were provided a Medicaid determination/assessment. This doesn't mean that these individuals were enrolled in Medicaid. This means they were directed to contact their state Medicaid office for a final eligibility determination. The report does not provide any information about the actual numbers of enrollments into the Medicaid program.  
View the official HHS report >>
Join our mailing list or click here to stay updated on the latest healthcare reform news with Flexible Benefit Service LLC (Flex).
Note: The materials contained within this communication are provided for informational purposes only and do not constitute legal or tax advice.