If You Like Your Obamacare Plan You Can Keep It
Posted on July 28th, 2017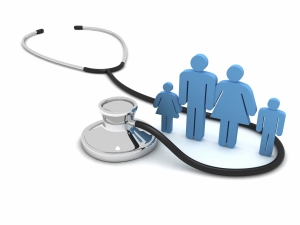 Well, after several months of debate, it appears you can keep your Obamacare plan and everything else that comes along with the Affordable Care Act (ACA). 
On Tuesday, the Senate voted favorably on a motion to proceed with the debate over a repeal and/or replacement of the ACA. This was a significant procedural step necessary to pass a bill in the Senate. 
The debate started almost immediately and lasted until the early morning hours on Friday. However, the result was the same for all options under consideration. The Senate failed to get enough votes to advance any type of legislation. 
There were several options considered, including:
Advancing the American Health Care Act (AHCA) that was previously passed by the House.
Advancing the Better Care Reconciliation Act (BCRA) that was previously introduced in the Senate. 
Passing a repeal-only bill. This would've repealed parts of the ACA but delayed the implementation date for two years to allow time for a replacement plan to be developed.
Passing a "skinny repeal" bill which only made changes to a few of the ACA provisions, including the Individual and Employer Mandates. 
The skinny repeal was the last option considered, and it failed to pass by just one vote. John McCain cast the final vote against this option which ultimately put the debate to an end. 
If any bill had passed, the next likely step would've been for the House and Senate to get together and negotiate a new bill which could pass both chambers. 
Now, the big question is what's next? Will there be renewed efforts to draw up a new plan? Will there be bipartisan efforts to make a change? Are repeal efforts officially on hold? Will cost-sharing reduction subsidies continue? It's anyone's guess.