Individual and Small Group Health Insurance Pricing Changes by Age
Posted on September 5th, 2017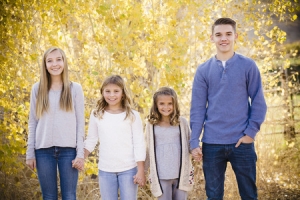 No, this article is not about the potential of the age rating ratio changing from 3:1 to 5:1. It's about a different change that is actually going to happen in the individual and small group markets in 2018.
First, what is the age rating ratio? 
The Affordable Care Act (ACA) established an age rating ratio relative to premiums for plans purchased in the individual and small group markets on or after January 1, 2014. Age is a key factor in establishing premiums, and the ACA allows insurance companies to charge older people a premium three times that of a younger person. To be more specific, a person age 64 or older can be charged three times that of a 21-year-old. 
Anyone under the age of 21 is charged the same rate. In other words, the premiums are the same for children age 0, 1, 2, 3….all the way up to age 20, and this is where changes will occur in 2018. For non-grandfathered plans purchased or renewed on or after January 1, 2018, there will be single premium used for children age 14 and under, and then premiums will increase each year for anyone age 15 and older. 
In addition, the rating factors used for children will change next year. Currently, children age 0-20 pay a premium which is 63.5% of that of a 21-year-old. The rating factors for children age 0-20 will increase and range from 76.5% to 97% of that of a 21-year-old (depending on the age of the child).
These changes are being implemented to better align the actual cost of coverage for children and to mitigate large premium increases that currently occur when a child goes from age 20 to 21.