Looking for a Better Benefits Administrator?
Posted on November 5th, 2020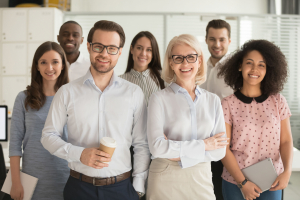 When's the last time your FSA or HRA administrator exceeded your expectations? Are you tired of dealing with claims issues, customer service let-downs, and unhappy employees? You need a better benefits administrator.
As a trusted benefits administrator for over 30 years, Flex offers employee benefit programs and compliance services built with employers in mind. We've got the tools and resources that employees want, along with the service and support employers need.
When you work with Flex, you get the ultimate combination of service and technology. Flex clients benefit from our industry-leading technology, but never at the expense of excellent customer service. We specialize in personalized customer care and employer support. Flex is there every step of the way to make sure that your benefit plans runs smoothly.
Check out our client case study to see how Flex gave the City of San Antonio a better benefits experience.
At Flex, we are committed to delivering an exceptional customer experience for all our clients, regardless of size. We are flexible, adaptable, and committed to exceeding our clients' expectations—that is our promise.
You can depend on Flex for all your benefits administration needs. Let us show you what hassle-free benefits administration looks like!
Email us at fpsales@flexiblebenefit.com or call 888-345-7990 to speak with a Flex Sales Consultant and experience the Flex difference for yourself.
Ready to get started?