Medicare Not Included in Insurance Exchanges
Posted on October 8th, 2013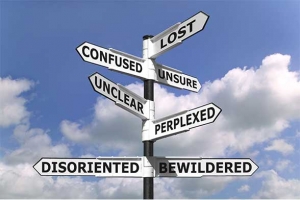 The 2014 Medicare Annual Enrollment Period (AEP) is just one week away and there is a lot of confusion among seniors in regards to their benefits. With all of the news and other programs focusing on driving people to the Public Exchanges that are now open for business, it is easy to understand why.
The individual mandate requirement of the Affordable Care Act (ACA) has everyone clamoring to find out how it applies to them so communication to senior clients is very important.
Producers should make sure to clarify the following about ACA exchanges for their Medicare-eligible clients:
1. Medicare enrollment is entirely separate of the health insurance exchanges (marketplaces).
a. Seniors do not have to do anything in the exchanges if they are enrolled in Medicare.
2. The Medicare AEP for Part D and Medicare Advantage plans is still from October 15, 2013 through December 7, 2013.
a. This is the established time when people can make changes to their coverage or enroll in one of these plans for the first time.
3. If they do sign up for a health plan on the Public Exchange, they will not qualify for a subsidy if they are enrolled in Medicare. 
4. Majority of seniors have  better benefits package options with Medicare  i.e. only the wealthy seniors  that may pay higher premiums for Medicare based on income and assets may consider purchasing a plan on the exchange as a better alternative.*
Proactively helping to clear up any confusion can assist both you and your clients. And don't forget to get certified to market and sell these products so you can be just as prepared.
Join our mailing list or click here to stay updated on the latest healthcare reform news with Flexible Benefit Service LLC (Flex). 
Note: The materials contained within this communication are provided for informational purposes only and do not constitute legal or tax advice.