Posted on August 23rd, 2018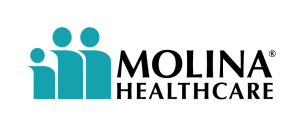 The Flex General Agency partners with Molina Healthcare in Texas for Individual Health Plans
We are excited to add Molina Healthcare's (Molina) individual health plans to our General Agency portfolio in the state of Texas. Molina is a Fortune 500 company and was strategically chosen as a carrier who has competitive individual health plans available on the Health Insurance Marketplace (Marketplace) and is growing in Texas.
As of 2017, Molina's individual health plan membership in Texas alone grew to over a quarter of a million Marketplace members!*
Flex Sales Manager for Individual and Medicare plans, Larry Cassman, is particularly excited about the new addition. Larry says, "There are not many commission-paying carriers remaining in the individual market. We are excited to work with a thriving carrier that allows the brokers we work with to thrive as well."
Flex Insight: Where would Molina fit in my current portfolio?
Very popular in: The Dallas and Houston markets
Strong Presence in: Collin, Jefferson, El Paso and Starr counties
Enrollment Materials: Available in English and Spanish
Prospecting Tip: Those eligible for subsidies in Texas may particularly benefit
View Molina Marketplace 2018 Benefits At-a-Glance**
* Source: Molina Cumulative Broker Enrollment Stats 2017
** 2019 materials will be provided once available
Note: Must have an active insurance license in the state of Texas to get contracted with Molina Healthcare through the Flex General Agency.