New Jersey to Mandate Commuter Plans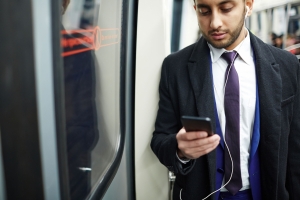 New Jersey has become the first state to require certain employers to offer qualified transportation benefits (i.e. Commuter Plans) to employees. Some metropolitan areas including New York City, San Francisco, Seattle and Washington D.C. have passed similar laws that require certain employers to make Commuter Plans available to their employees, but no state has mandated this benefit until now.
Commuter Plans allow employees to have pre-tax money withheld from their paychecks to pay for qualified transportation expenses incurred getting to and from work. This includes costs for parking and/or mass transit (e.g. subway, train, bus, ferry).
In 2019, employees can elect up to $265 per month for parking and/or $265 per month for mass transit.
The New Jersey law is technically in force as of March 1, 2019, but it's inoperative which means no penalties are currently being assessed for non-compliance. The compliance enforcement date will begin on the earlier of March 1, 2020 or the effective date of implementing the rules and regulations by the New Jersey Commissioner of Labor and Workplace Development (the "Labor Commissioner").
When the law starts to be enforced, it will apply to employers who have 20 or more employees in the state of New Jersey. The law only mandates the mass transit portion of the qualified transportation benefit. Employers can include the parking benefit if they so desire, but it's not a requirement.
Future regulations are expected to address some unanswered questions. For example, the new mandate doesn't address how soon after hire a new employee must be offered access to a Commuter Plan. The law also failed to address any notice or posting requirements. These types of things are likely to be addressed in future regulations issued by the Labor Commissioner.   
Applicable employers in New Jersey should start planning to make a Commuter Plan available to their employees if they don't have one in place already. While Commuter Plans look and feel like the transportation version of a Flexible Spending Account (FSA), it's important to point out that these programs are regulated under a different part of the IRS Code. Employers should seek assistance from organizations or persons familiar with the administration of Commuter Plans.   
Click here to review a press release from the New Jersey Governor's office.
Looking for a Commuter Plan for your company?
Have a question about Commuter Plans? Ask the Expert!