Small Group Health Plan Deductible Limits Repealed
Posted on April 11th, 2014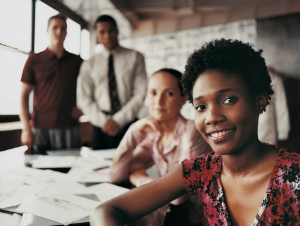 On April 1, 2014, President Obama signed into law the "Protecting Access to Medicare Act of 2014." Although much of the law is designed to fix problems with the Medicare program, the law also included a repeal of the deductible limits that apply to small group health plans. In 2014, the Affordable Care Act (ACA) established deductible limits for health plans offered to small employers (defined as up to 50 employees in most states).
These limits were capped at $2,000 for single employees and $4,000 for employees with families.* Because of the limits small employers may have found it more difficult to control health care costs since they couldn't offer the same types of high deductible health plans that many large employers do. Now small businesses will have the flexibility to offer plans with higher deductibles that might be more cost effective and can be paired with a tax-advantaged tool such as a health savings account (HSA) or health reimbursement arrangement (HRA).   
Although health plans offered to small employers will no longer need to comply with these deductible limits, they will still need to comply with the out-of-pocket limits. The maximum out-of-pocket limit for all market segments is currently $6,350 for individual plans and $12,700 for family plans.**
Insurance companies wanting to offer higher deductible plan options to small businesses will need to have these new plan options approved by the Department of Insurance.  As a result, we may not see higher deductible plan options available until 2015. 
* The law has allowed for deductibles above the limits, but only if it's necessary to achieve a metallic tier plan designation (i.e. Bronze, Silver).
** Grandfathered health plans are exempt from these limits.
Join our mailing list or click here to stay updated on the latest healthcare reform and employee benefit news with Flex.
The materials contained within this communication are provided for informational purposes only and do not constitute legal or tax advice.