Posted on January 31st, 2014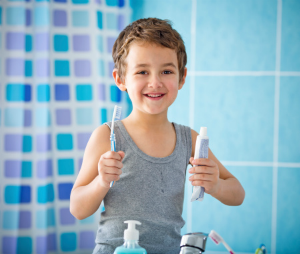 As one of the essential health benefits covered in the Health Insurance Marketplace, pediatric dental care has been top of mind. This February will be the first time that National Children's Dental Health Month will take place while the Affordable Care Act (ACA) is in full swing.
Things to Know
Most grandfathered health plans don't have coverage for pediatric dental.
Pediatric dental has to be offered with health plans on the Exchange, but it's not automatically included with the coverage. The enrollee has to elect it to be included.
Pediatric dental is automatically included with plans sold outside of the Exchange, but coverage can usually be waived if the children have dental coverage elsewhere.
The pediatric dental benefit with health plans most likely is not as comprehensive as coverage provided by a stand-alone dental insurance policy. 
The exact pediatric dental benefits that are required to be included with the health plan are determined by each state.
Since 750,000 school days are missed every year by children due to dental problems and 34% of all Americans did not visit a dentist last year hopefully this benefit will enforce the development of healthy habits for generations to come.*
Join our mailing list or click here to stay updated on the latest healthcare reform news with Flexible Benefit Service LLC (Flex).
The materials contained within this communication are provided for informational purposes only and do not constitute legal or tax advice.