A Thanksgiving Day with an FSA
Posted on November 26th, 2014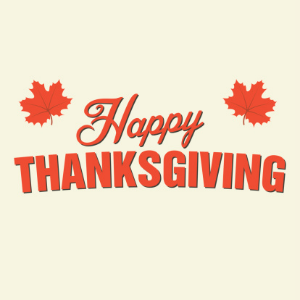 Here's an example eligible expenses that someone with a Health Care Flexible Spending Account (FSA) might encounter on

 Thanksgiving Day:
6:00 AM Wakes up
8:30 AM Picks up prescription medicine* from a local drugstore to be ready for anything
9:15 AM Starts preparing the side dishes
9:30 AM Wears reading glasses to review the correct amount of the secret ingredient in the family's favorite dish
10:16 AM Gets distracted by a phone call while chopping vegetables…and accidentally grazes finger
10:17 AM Applies bandage – now back into the swing of things!
11:30 AM Takes defrosted turkey out of the refrigerator
1:00 PM Places prepared turkey in the oven
4:00 PM Takes lactose intolerance medication* before guests arrive
6:00 PM Thanksgiving dinner is served
6:30 PM Gets toothache, makes a note in calendar to see dentist
7:00 – 9:30 PM Spends more quality time with loved ones
10:00 PM Goes to sleep
*Rx is required for FSA reimbursement.
Have a safe and happy holiday!
Flexible Benefit Service LLC (Flex)
The materials contained within this communication are provided for informational purposes only and do not constitute legal or tax advice.