UnitedHealthcare Group Products and Sales Strategies Seminar

Author: Josh Graham
Title: Sales Manager, Group Products
Posted on April 10th, 2018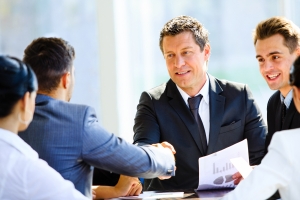 As an insurance producer working in the small group market, you know that many small employers are struggling with the rising cost of healthcare. Your job is to help your clients find the most cost-effective benefits solutions that will save them money but still provide the competitive benefits package necessary to recruit and retain qualified candidates. Understanding the different products and services available in the market space is imperative to your success
You may have overlooked UnitedHealthcare in the past—but not anymore. UnitedHealthcare is a leader in the small group market space, offering competitive pricing, generous plan designs and a strong provider network.  They also offer some unique programs that differentiate them from the competition. At Flex, we're seeing that insurance producers who are aware of these differentiators are successfully winning new business.
We've put together a seminar to educate insurance producers on the key concepts and products UnitedHealthcare is offering small employers in Chicago and surrounding areas. Knowing about these plans and how they work will help you create new opportunities and retain your current clients.
UnitedHealthcare Group Products and Sales Strategies
2 Free CEUs
Tuesday, April 24, 2018
10:00 am – 12:00 pm with lunch to follow
Flex Conference Center
Chicago, IL
This seminar is completely free and is certified for 2 CEUs by the Illinois Department of Insurance. You must be licensed in the state of Illinois to receive these credits.
Don't miss this opportunity to learn new and innovative ways to attract new clients and educate and retain your existing clients. We'll show you how our top producers are using UnitedHealthcare's unique product portfolio and value programs to stand out from the competition.
Space is limited, so register today!

Author:
Josh Graham
Title:
Sales Manager, Group Products
Bio:
Josh can help you increase your revenue and expand your book of business. Contact Josh Graham at groupsales@flexiblebenefit.com.