Upcoming ACA PCORI Fee Deadline
Posted on July 10th, 2013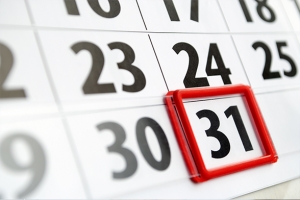 The initial Patient-Centered Outcomes Research Institute (PCORI) fee for plan years ending after September 30, 2012 will be payable by July 31, 2013. Employers are required to pay this fee on plans that are considered to be self-insured.
Insurance companies will pay the PCORI fee on fully insured plans. However, the updated Form 720 in which the fees are paid gives the impression that employers are also responsible for this fee on fully insured plans.
Many people expect that the Form 720 may be revised yet again to make it clearer that the PCORI fee for employers only applies to those that offer self-insured coverage.
Many people have also questioned whether this fee would be tax-deductible since many of the other healthcare reform fees are not. A recent article indicated that the IRS has said the PCORI fee will be tax-deductible.
View additional information about the PCORI fee >>
Join our mailing list or click here to stay updated on the latest healthcare reform news with Flexible Benefit Service LLC (Flex).
Note: The materials contained within are provided for informational purposes only and do not constitute legal or tax advice.