Upcoming Webinar: Aetna Funding Advantage Group Products and Sales Strategies
Posted on October 16th, 2018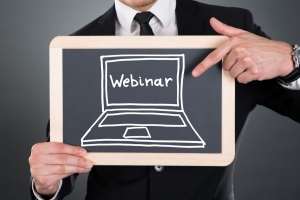 As a small group health insurance producer, you are always looking to provide your employer clients with the best possible coverage at the lowest possible price. With the Affordable Care Act (ACA) mandating coverage for specific benefits and driving up premiums, this can sometimes be an uphill battle. There are a few different types of group health plans available, and it's up to you to determine which option is best for your clients.
Fully-insured plans offer a great benefit to both employees and employers, but the cost to provide them is already high and continuing to rise. Self-funded health plans offer lower costs and greater flexibility, but they can be complicated and open employers up to greater financial risk. After weighing the increased cost versus the increased risk, most small employers seem to come down on the side of fully-insured plans.
However, there is another type of self-funded health plan that you might not be aware of: Level-funded plans. Level funded plans offer the best of both worlds, combining the cost control and savings of self-funded plans with the simplicity and protection of fully insured plans. These plans are structured in a way that feels more like fully-insured plans. The monthly premiums are created based on an assumed maximum liability for the year and are collected as a level premium each month over the course of a 12-month plan year.
Level-funded plans can save employers as much as 40% on monthly premiums, and in years where claims are better than expected, they can get a portion of the premium returned to them. Plus, stop-loss coverage limits the employer's risk if claims are higher than anticipated.
Recently, many producers have begun using level-funded products as a sales strategy to win new business. As with any with any new sales concept, early adoption is key. It's important to keep up-to-date on alternative solutions available to avoid reducing benefits and to help create cost savings for your clients. You don't want to risk losing business to competitors because they were first to adopt this strategy.
Aetna has created a series of level-funded plans called Aetna Funding Advantage (AFA), which has quickly become their fastest growing small business (5-50) offering. AFA offers up to 40% savings on monthly costs, combined with the long-term potential of surplus sharing. These plans also include an online enrollment and administration platform and a wellness program activated by Apple Watch.®
We've put together a free 60-minute webinar to help you better understand the value of the AFA products and how to leverage them as a sales technique in the small group market. We'll show you how to successfully position AFA to allow for new business sales mid-year as well as a defensive strategy for existing clients.
Aetna Funding Advantage Group Products and Sales Strategies Webinar
Illinois Producers
Tuesday, October 23 | 10:00am
Texas Producers
Thursday, November 1 | 2:00pm
Don't miss this opportunity to learn how AFA can help you attract new clients and educate and retain your existing clients. We'll show you how our top producers are using this unique product to stand out from the competition.
Space is limited, so register today!