5 Reasons to Start Selling Medicare Supplements Today

Author: Larry Cassman
Title: Sales Manager - Individual & Medicare Sales
Posted on May 3rd, 2018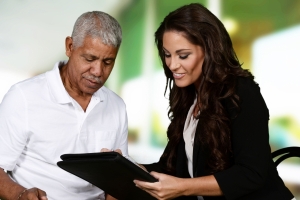 According to PEW Research, over 10,000 baby boomers are celebrating their 65th birthday every day, creating a bubble of opportunity for insurance agents like you. If you'd like to earn a six-figure residual income, look no further than selling Medicare Supplements with guided strategy from the Flex General Agency.
Here are five reasons why you should consider/continue selling Medicare Supplement insurance:
1. Large Market
Perhaps the most important reason why all agents should sell Medicare Supplements is the readily available market. Unlike other forms of insurance, Medicare Supplements target an aging population who needs insurance. And what's more, the potential pool of clientele is increasing on a daily basis.
2. High Profit Potential
Medicare Supplement sales offer HIGH first-year commissions as well as ANNUAL residuals. By providing ongoing compensation, Medicare Supplements create great income potential for agents. These plans stay on the books for a very long time (8 years or more) and require very little servicing on your part.
3. Competitive Rates
Since coverage is standardized across each plan, clients will receive the same benefits no matter which insurance company they choose. The only differences are in premium costs and location; therefore, it's important for agents to have the most competitive carriers.
4. Service Your Current Clients
As an insurance agent with a book of business, you'll likely have clients who already qualify for Medicare Supplements or soon will. Simply reach out to your clients already on Medicare or who will soon turn 65. If they are going to end up buying insurance anyways, then it might as well be from you – an agent they already know and trust.
5. Easiest Medicare Product to Start Selling - No Red Tape; No Certification; No Set Enrollment Period
If you'd prefer to avoid CMS red tape, then Medicare Supplements are the products to sell. Plus, there's no annual enrollment so you can sell them year-round! 
The Flex General Agency will work with you to develop a Medicare Supplement sales strategy that works. 

Author:
Larry Cassman
Title:
Sales Manager - Individual & Medicare Sales
Bio:
Larry can help you find new sales opportunities in the individual and Medicare markets. Email Larry Cassman at indsales@flexiblebenefit.com.