ACA Producer Compensation Summary
Posted on April 8th, 2013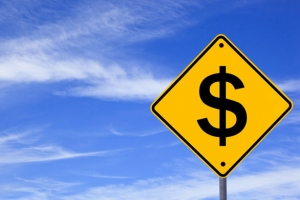 Last week the U.S. Department of Health and Human Services (HHS) released proposed regulations about the role of Navigators. The new guidance provides some clarification about the role of Navigators, but it has several producers questioning how they will be compensated for their services next year.
Navigators are organizations that will provide unbiased information to consumers about health insurance. However, they cannot select a plan for consumers and cannot be paid by insurance companies. According to a recent article, Navigators may even provide referrals to producers to conduct enrollments.
Although we don't have all the answers to commission and compensation structures that will be in place next year, we are starting to see some information released.
The Center for Medicare and Medicaid Services (CMS) and HHS have jointly issued proposed regulations that will include commissions to brokers that sell individual and small group insurance through federally facilitated public exchanges.
The proposed regulations state that commissions for policies sold in the federally facilitated exchanges should be comparable to "similar health plans" sold outside of the exchanges. They have not yet defined the term "similar health plans."
These proposed regulations would apply to exchange-based coverage sold in more than 30 different states including Illinois. State-based exchanges will individually determine producer compensation levels in their respective states.
CMS also released proposed regulations that would require producers to complete an annual certification to sell coverage through federally facilitated exchanges. The early expectations indicate this would be an online certification and would be available on or around July 1, 2013. The certification is expected to take approximately 5 hours and additional continuing education may also be required.
We should expect to see final guidance regarding the role of insurance producers in public exchanges in the near future. Gary Cohen, Director of HHS' Center for Consumer Information and Insurance Oversight (CCIIO), said that he expects a final guidance document with further information to be released soon.
View the proposed regulation regarding producer compensation >>