Learn How an Insurance Broker Can Earn Over $600,000 in Revenue After 5 Years
Posted on July 31st, 2018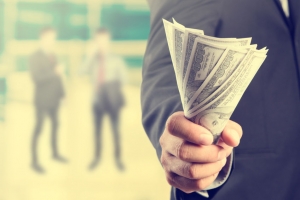 Working with a General Agent (GA) is a great way for small group insurance brokers to increase their earnings potential. With fewer than 1 in 3 small employers (2-50 employees) in the U.S. offering health insurance to employees, the opportunity to sell small group health coverage has never been better. When you partner with the Flex General Agency, we help make this opportunity a reality…giving you significant earning power!
Here in Illinois alone, there are over 227,000 small employers. According to the Kaiser Family Foundation*, only 27% of these small employers offer health insurance to their employees. That means that there
are
more than 165,000 small business out there in need of coverage. Flex is here to help you capitalize on that opportunity!
We've put together an illustration to show the average earning potential for brokers working with Flex: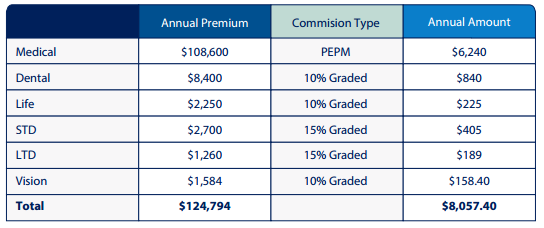 The average broker working with Flex sells five new groups per year, with an average group size of 15 employees. This equates to
$40,287
per year in commissions.
Plus, small group commissions are residual, and you continue to earn commissions year-after-year. Assuming they continue to sell five new groups per year, the following illustration shows how much brokers can earn in five years:

Plus, since GAs are compensated directly from the insurance carrier in the form of an override, brokers get to keep every penny of their commissions. Even better, doing business with a GA creates operational efficiencies and helps to reduce overhead expenses—giving brokers more time to focus on sales. It's truly a win-win situation!
How Flex Helps
We serve as an extension of your agency and deliver many resources and services that help you grow your business, including:
•

Quote to card Benefits Administration Platform
•

Simplified access to leading carriers
•

Innovative sales tools and strategies
•

Comprehensive business processing—from quoting to implementation
•

Personalized sales consultation and client support
Our all-inclusive approach allows you more time to prospect for new clients, close deals and build your business. Best of all, all services from the Flex General Agency are provided at no cost to you!
Want to grow your business with Flex?
Reach out to a Flex Sales Consultant to discuss how we can take some of the operational burdens off your shoulders, allowing you more time to focus on sales opportunities.