New HRA Can Reimburse Individual Health Insurance Premiums
Posted on December 13th, 2016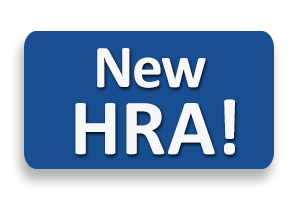 HRA solution now available from Flex for your small groups!
Flexible Benefit Service LLC (Flex) is excited to tell you about the 21st Century Cures Act which was signed into law by President Obama on December 13, 2016. While the law primarily focuses on healthcare innovations and enhancing medical research, it also created a new type of Health Reimbursement Arrangement (HRA), referred to as a "
Qualified Small Employer HRA
."
Qualified Small Employer HRAs may only be offered by employers who do not offer a traditional group health plan and who aren't subject to the Employer Mandate. Qualified Small Employer HRAs also have unique attributes, such as:
They can reimburse any Code Section 213(d) medical expenses, including premiums for individual health insurance plans purchased on or off the Exchange. 
 
There is a maximum reimbursement limit established by the federal government. The annual limit will start at $4,950 for single coverage and $10,000 for family coverage. 
 
Employers can establish different reimbursement limits based on age and family size. 
 
Access to subsidies in an Exchange will be eliminated or reduced by the amount available for reimbursement through the Qualified Small Employer HRA. 
Flex is excited that smaller employers now have a new option to help their employees secure health insurance coverage. Our HRA product now includes this option and we are ready to help your prospects and clients.