Self-Reporting "Honor System" for Exchange Enrollees
Posted on July 29th, 2013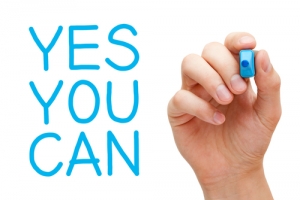 The Exchanges are supposed to have verification systems in place to help determine if an enrollee has access to affordable health insurance coverage from their employer. Since the Employer Mandate reporting requirements are being delayed until 2015, the Exchanges won't have this verification system in place next year.
Instead the Exchanges will have to rely on self-reporting for this information in 2014. In other words, it will be up to the enrollee to notify the Exchange about their employer sponsored coverage and its affordability (or lack thereof). This is one of the primary factors for determining subsidy eligibility.
Income is another determining factor for subsidy eligibility. Individuals and families with household income levels up to 400% of the Federal Poverty Level may qualify for subsidies in the Exchange. It still is unclear what systems will be in place to verify income.
Early reports indicated that income would also be a self-reporting requirement and enrollees would have to project their earnings for 2014. However, recent comments by Marilyn Tavenner at the Center for Medicare and Medicaid Services indicate that individuals applying for coverage through the Exchanges will have their income verified against tax filings, Social Security data and other sources.
Regardless of what verification systems are in place, the law states that people will have to pay back all, or at least a portion of the subsidy if the amount they receive is considered to be too large. The amount to pay back will be calculated on the 2014 tax returns. Similarly, if the subsidy someone receives was too small, the government will pay the individual the balance in the form of a tax return.
We will continue to monitor and review updates about the Exchanges and the Affordable Care Act and will send out communications with new information as it becomes available.
Join our mailing list or click here to stay updated on the latest healthcare reform news with Flexible Benefit Service LLC (Flex).
Note: The materials contained within are provided for informational purposes only and do not constitute legal or tax advice.