SHRM Annual Conference is Over: Do you know the buzz?
Posted on June 27th, 2013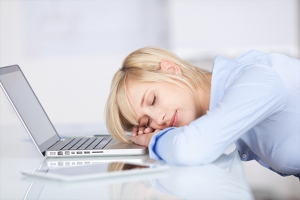 Now that you have returned to your office after the SHRM 2013 Annual Conference in Chicago, Flex hopes you have gotten a chance to:
• Check your emails
• Get some shuteye
• Sort through your goodie bag of giveaways and sales materials
• Add your new HR colleagues on LinkedIn
• Remove the deep dish pizza stain from your suit
And, most importantly, we hope that you now know the difference between the buzz words and buzz worthy happenings with the health insurance exchanges or "marketplaces," both public and private.
How would you know this? If you had the chance to attend our concurrent session on the last day of the SHRM conference, Flex Compliance Officer, David Lindgren presented on the topic to hundreds of business professionals—just like you.
How can you find out now that the conference is over? Flex will be hosting the Exchanges: Buzz Word or Buzz Worthy? session as a webinar for HRCI general recertification credit on August 22 and 27. Come to a session and invite others who would benefit from this topic. Learn More & Register >>