Make Cross-Selling a Priority
Posted on November 27th, 2012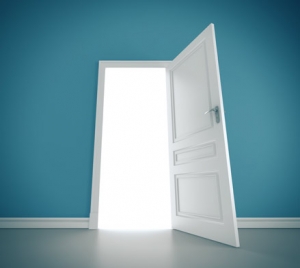 Opportunity's always knocking. Just open the door.
If everyone knows that a bird in the hand is worth two in the bush, then why isn't cross-selling a universal practice? Cross-selling is a great tool for client retention, as well as prospecting. Your clients and prospects may not be aware of the full portfolio of your offerings.
So, don't think twice about reviewing all options during the renewal/enrollment process. This is your opportunity to suggest how they can enhance their benefits program. And yes, even if they feel satisfied with what they offer currently.
Differentiate yourself by being the health insurance producer who is a gourmet of their own product menu. People's tastes change and so do a company's. Prepare to adjust accordingly and be able to select supplementary plans with the heightened skill of a sommelier.
The following are items to cross-sell for a more robust offering:
Type of Health Plan: Suggested Offerings
Individual Health: dental, vision, critical illness, health savings accounts (HSAs), accident and more.
Group Health: ancillary/voluntary products including: short and long term disability and life.
Also, don't forget to include consumer-driven, tax-advantaged products such as flexible spending accounts (FSAs) and HSAs. These programs can help employees save nearly 40% on health care purchases.
Flexible Benefit Service LLC (Flex) helps you offer the most comprehensive benefits package possible with products that add true value for your clients. Enjoy access to better benefits for them and more sales for you. Happy cross-selling!